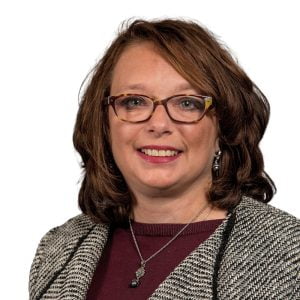 Jena Stacey
Senior Compliance Officer/Branch Inspection Program Manager/Surveillance and Testing Manager
As Senior Compliance Officer, Branch Inspection Program Manager and Surveillance and Testing Manager, Jena is responsible for the firm's branch inspection program, surveillance and testing program and compliance-related guidance for Concorde Asset Management.  
Jena joined Concorde in October 2016, bringing with her more than 15 years of experience in the investment industry. Her career started with internships at INB National Bank in its investment department. After graduation, Jena joined Smith Barney, where she obtained Series 7 and 63 licenses. Once Jena joined Concorde, she regained her Series 7 followed by the Series 66 and 24 licenses in quick succession. 
In 1996, Jena moved to Michigan and joined Munder Capital Management where she held a variety of positions, including fixed income trade clearing analyst,  systems development and integration and senior compliance analyst. 
Jena holds a B.A. in French from Indiana University and an M.S. in Historic Preservation from Eastern Michigan University. She enjoys spending time with her family and friends, reading, and creating.  Currently, Jena is preparing for a big move from Michigan to the Gulf Coast of Alabama.